Twitter's Magic Unicorn, aka Mika is Outlanders cowl making Queen and she has some mad knitting skills. She produces more cowls in a day than I could possibly fathom. One could say that she is also Sam Heughan's cowl making Queen as well because all proceeds go to his charity @BeatBloodCancer.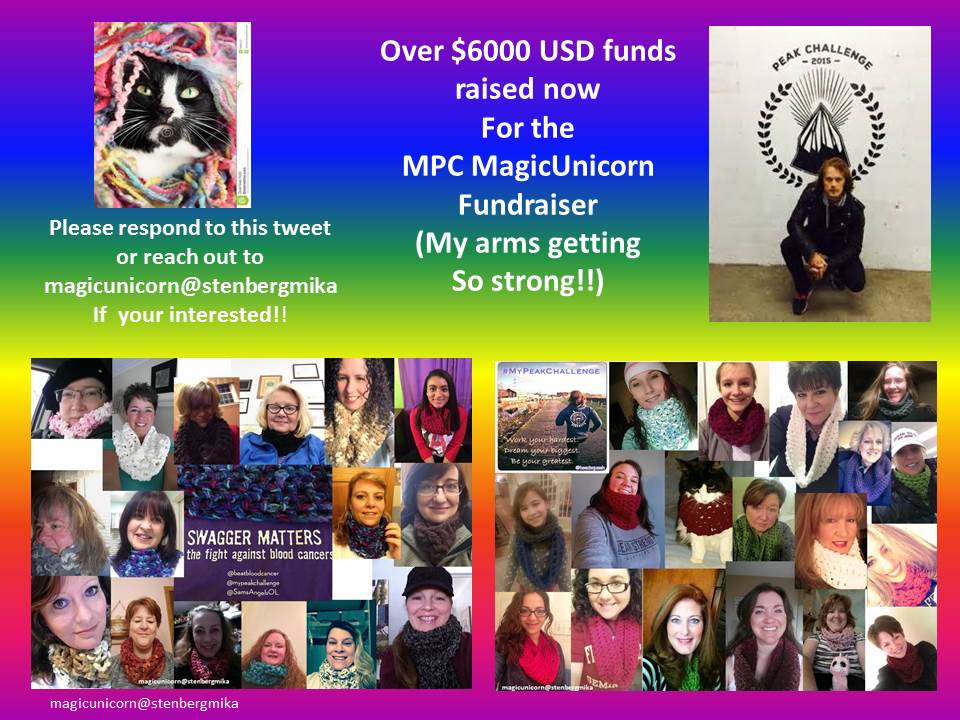 Mika, in her own words, describes herself as the following:
Outlander fan. Clan Unicorn. Lover of books & movies. Canadian. Oregonian. SuperMom to my special needs son. Campaigner for all things Outlander
Supermom to her own special needs child and still has time to devote her mad skills in order to donate money to a very great charity?!Plus, covering all the costs?! That spells AWESOME in my book! She has made 100 cowls against current orders of 250 (original goal 400 cowls) which has garnered over $6000 USD for the charity! 6K! Her goal is 10k and I think we can help her get there. I wonder if her calluses have calluses?
If you would like one of her lovely cowls in exchange for a donation to @BeatBloodCancer then contact MagicUnicorn @stenbergmika on Twitter. Her arms are not the only thing getting stronger, I daresay it's her heart as well!! The world could use more like her!
How amazing is all this? Please leave your comments below! We love comments, did we fail to mention that?!!